About Foundation Recovery Systems
Foundation Recovery Systems offers services to assist with all of your commercial foundation needs. From the design to the implementation, we are committed to accuracy and a job well done every step of the way.
In business since 1992, Foundation Recovery Systems has become one of the most experienced and recognized foundation and basement repair experts in the area through many years of hard work and practice. We are more than well-equipped to solve any problems you might have with your foundation. Our partnership with Supportworks allows us to offer the highest quality in foundation products grounded in current, detailed technical understanding of our trade.
When you work with us, you can expect exceptional customer service to match our expertise in the industry. Our technicians will always be prompt and courteous, willing to answer any questions you might have. Our excellent customer satisfaction ratings and our foundation repair knowledge make us your best choice for your commercial foundation needs!
About the Owner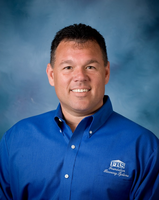 Jeff Martin
Jeff Martin began his career in the foundation repair business in 1988 installing piers at age 19. Jeff and his father Glenn founded Foundation Recovery Systems in 1992, serving the western half of Missouri. Since then, with the help of dedicated employees and satisfied customers, the company has grown to serve Greater Missouri and portions of Iowa, Illinois and Kansas.
Jeff is recognized as an expert in the foundation repair industry and has acted as a consultant on the design of many of the products that are used in the market today. He enjoys spending time with his family, hunting, archery, and golf.
Supportworks and Commercial Dealerships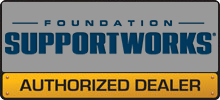 Supportworks, Inc. is an international network of foundation and structural repair contractors based in Omaha, Nebraska. Supportworks employs highly qualified geotechnical and structural engineers for product design and quality assurance of their foundation products to deliver effective structural solutions.
As an Supportworks certified commercial dealer, we are connected to the Supportworks dealer network, which was founded on the principles of integrity, quality, and trust. FSI's engineers help us by discovering the best practices for structurally sound foundations and by providing ongoing dealer support to make sure we are applying these solutions correctly. We have access to the best foundation products available to complete your commercial foundation remediation or new construction job.
Commercial Contractors You Can Trust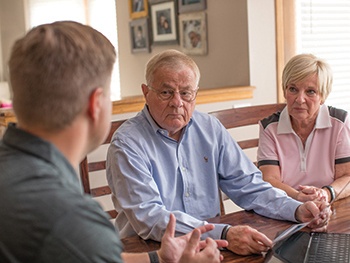 Supportworks, Inc. has an excellent standing with the Better Business Bureau and is committed to customer satisfaction.
All Supportworks manufacturing facilities are fully ISO 9001 certified and are approved by the Canadian Welding Bureau. All galvanized steel products are manufactured in accordance with ASTM A123 & ASTM A153 standards for hot-dip zinc coatings. Each product is routinely spot checked by certified engineers to ensure precision and quality workmanship.
Where design and testing standards exist, such as with ICC Acceptance Criteria 358, our products are designed and then tested in accordance with those standards. Where standards have not yet been established, Supportworks strives to provide appropriate testing to accurately establish realistic product capacities.
This network is dedicated to providing innovative, quality solutions to all foundation repair and installation needs. Foundation Recovery Systems is honored to be a part of this tradition by professionally installing Supportworks products in accordance with its rules and guidelines.
Looking for a price? Get a no cost, no obligation free estimate.